Firm commitments to safety and sustainable development are part of being a socially responsible, environmentally conscious member of our local communities.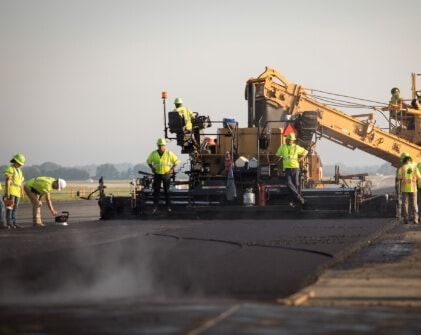 Throughout every level of our organization, our employees adhere to a strict set of best practices regarding safety and sustainability. Safety at work and on the road has always been one of Barrett Paving Materials Inc.'s primary concerns: any business that cares about its human capital has a duty to actively look out for the physical safety of its employees.
Our people are our most valuable asset.
Our company-wide value system and Code of Principles ensure all employees of Barrett Paving Materials Inc. are treated fairly and respectfully, have a safe and rewarding work experience, and are offered opportunities to succeed and grow in their careers.
If you are interested in becoming a Barrett team member, visit our parent company's careers page to search all current openings.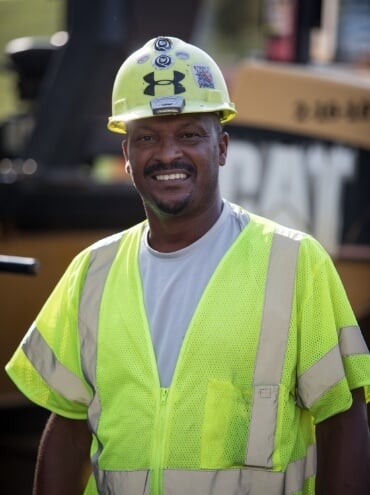 OUR MISSION


WE BUILD THE ROADS YOU TRAVEL
Since 1854, our success has resided in:
Continuously working to understand and exceed our customers' needs
Building positive relationships in our communities through involvement and environmental stewardship
Attracting and developing passionate people who share our core values of:
A human obligation
shared by all
Our actions must be sincere, trustworthy, and transparent
Each individual is held responsible for their actions
Show consideration and recognize differences
Show initiative and effectively leverage resources
We operate our business with the highest standards of ethical conduct
We set high standards allowing us to deliver
best-in-class results
We invite you to S.H.A.R.E. In Excellence!
Barrett Paving was built on innovation.
Barrett creates innovative paving and construction solutions for our customers by tapping into the strengths and expertise of each of our 800+ employees. We utilize technology within our industry to harness the full capabilities of our equipment and facilities. Our world-class research and development laboratory in Cincinnati, Ohio continuously develops and tests new products that set us apart from our competitors.
As a solutions provider collaborating with cities, counties, DOTs and private owners, we develop innovative solutions designed to extend the service life and quality of pavements.