complete construction services specializing in asphalt paving along with pavement milling, asphalt repairs, aggregates bases, excavation and grading, storm and sanitary sewer and water main/water service work.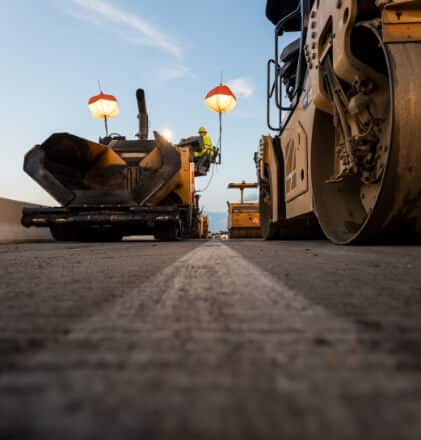 We contract work with counties, municipalities, townships, villages, private communities along with extensive work for various state Department of Transportation agencies. In addition, with specialized commercial paving operations, we also perform an extensive amount of work in new housing developments as well as major commercial enterprises. Through our close ties with sister companies, specialty constructions services are also available.
The sizes of our contracts vary from small to medium sized commercial projects to multi-million dollar Interstate highway projects. Our projects have been recognized with numerous quality in construction awards from national and state organizations and our entire team is trained, knowledgeable, experienced and always exercises the best practices in construction methods and safety.