Highways, residential areas,
streets, bike paths, commercial and industrial areas, parking lots, airports and speedways – Barrett is ready, willing and able to handle all paving jobs.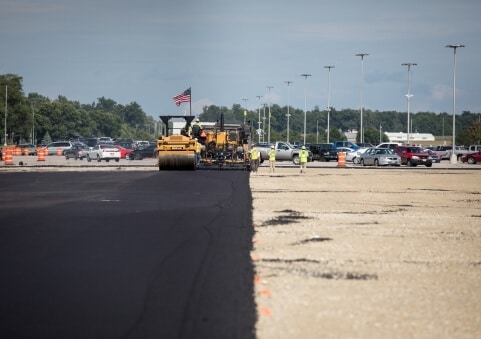 We provide a complete range of paving services for municipal, county, state and private projects. As a paving industry leader, we deliver superior performance on time, within budget, and according to all technical specifications. We pride ourselves in finding customized solutions to our customers' unique
situations.
The majority of our paving projects consist of municipal, FAA-regulated airports and DOT let contracts. Our skilled operators and experienced supervisors, coupled with an extensive fleet of paving construction equipment, have the ability to complete small to medium-sized projects to multi-million dollar contracts.
PAVING EXCELLENCE
Several Barrett paving projects have been awarded the NAPA Diamond Paving Commendation award. This recognition is awarded to companies whose paving crew demonstrates safe, well-educated practices that result in a high-quality end product. Proper training and compliance are key to receiving this award which separates us from the competition.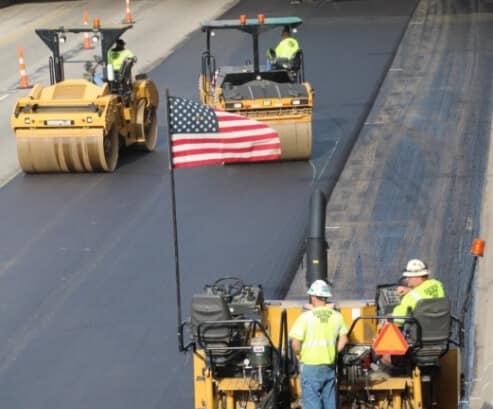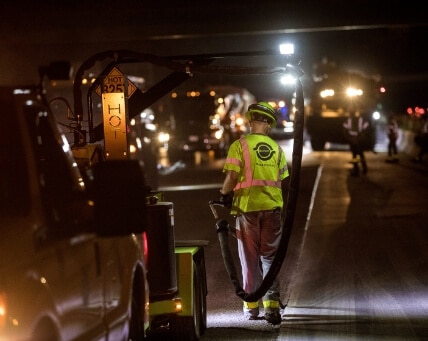 COMMERCIAL PAVING OPERATIONS
Our paving division also services commercial contracts. We provide specialized commercial paving operations for many types of applications, including:
New housing developments
Hospitals
Bikeways
Running tracks
Township roads
Governmental facilities
Schools