The Mid-Ohio Region produces, sells, and delivers crushed stone, sand and gravel products to southwestern Ohio and eastern Indiana.
We provide quality aggregate products to many of the top manufacturers of ready-mix, concrete block, precast concrete, asphalt, and pavement preservation treatments in the surrounding area. Our subsidiary, Spring Creek Corporation, operates several locations serving Western Ohio's ready-mix concrete needs.
We have an experienced and dedicated team helping lead the way in product technology and customer support. Whether it's residential, commercial, industrial or governmental projects; Barrett will meet your needs. Our operations, quality control, and sales staff are here to assist you in the completion of your project regardless of size.
"Our mission is to be the supplier of choice by providing quality aggregate and ready-mix concrete, meeting all customer needs".
2589 Needmore Rd.
Dayton, OH 45414
Phone: (937) 424-9100
Fax: (937) 424-9105
Ohio Aggregates


OFFICES AND SITE OPERATIONS
Quarry Products

4's
411's
8's
57's
Rip Rap A
Rip Rap B
Rip Rap C
9's
304 (Base)
MFG Sand
Sand & Gravel Products

Washed Products
8/40's
8/100's
9's
57's
63A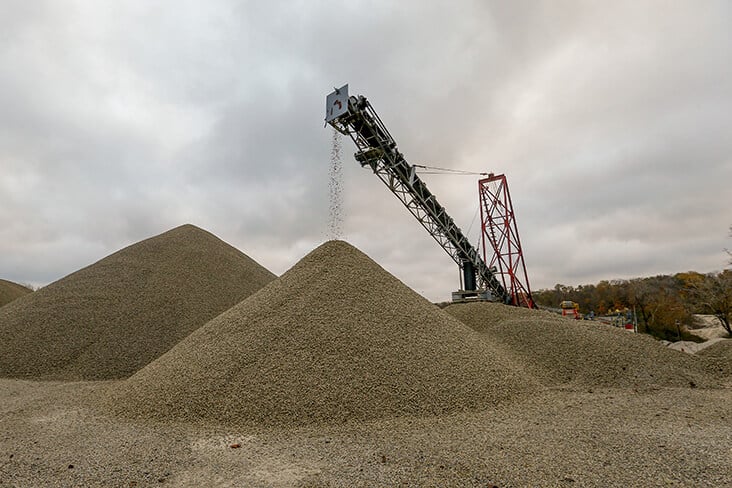 If you are interested in becoming a Barrett team member, visit our parent company's careers page to search all current openings.